What are Offline Data Elements?
This can include contact information, loyalty card data, purchases, customer care cases, subscriptions and even demographic data: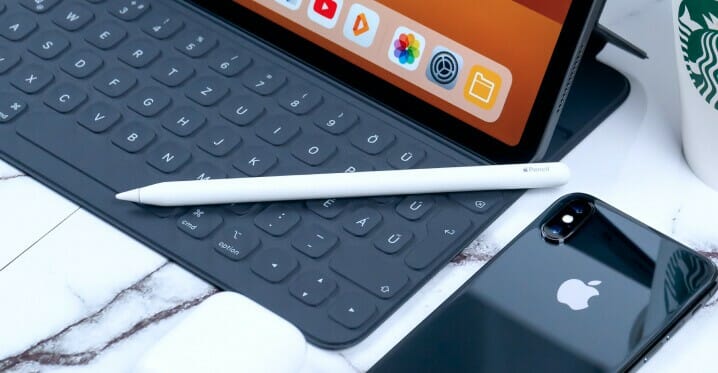 Platforms from which sales can take off.
Unstructured data helps target, optimize + report at the individual data element level across all creative types.
Four key elements to Cross-Platform Engagement
Key elements of Digital Marketing
For your small business to thrive and grow in these uncertain times, digital marketing needs to be a priority. At The AdCoach, based near Minneapolis, MN, we are committed to providing digital marketing services for small businesses and marketing ventures like yours. With our innovative approach to digital marketing, you'll be able to target specific keywords, industries, and clientele to further promote your business.
Individualized Marketing Tactics
You'll find The Ad Coach employs a number of techniques and tactics that have universal benefits as well as personalize digital marketing services to meet your needs and goals. Using hyper- local and targeting digital marketing, your messaging reaches the intended audience. These marketing tactics are designed to yield high results in regards to returns on investments, conversions, and performance.

Discover for yourself how The Ad Coach's specialty lies in connecting small business marketers and advertisers with consumer intent and advanced digital marketing technology. This provides an intelligent and innovative marketing solution that allows your small business to compete with bigger players on an even playing field.

The effective digital marketing services available for your business include a combination of the following:
With each marketing campaign engaged, results are measured and validated so we can keep track of your progress and make any necessary adjustments for the future.
Advanced Advertising Technology
The longevity of your business is foremost in the big picture. To provide you and your goals with the best digital marketing services available, we rely on advanced technology and programs to deliver positive results. Need to mix up your digital marketing strategy and try something new? Reach out to the digital marketing experts at The Ad Coach. Let us help you achieve connected intelligence and smarter marketing.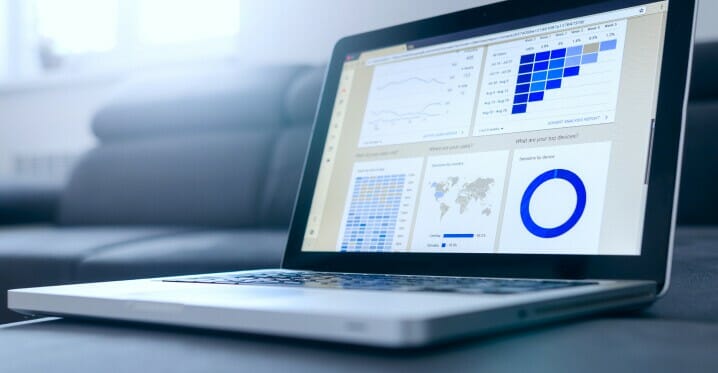 Pull reports + analytics from the field.
Reap deeper insights + the most transparent as well as richest data set available.
Deep into Reporting + Analytics
Insightful, flexible and transparent
Flexible functionality
All reports from the Reporting and Analytics center have the option of a 90-day lookback window, and report data can be exported in the following data types:
Geo-conversion zone reporting tracks offline visits
Or, customize reports using 100 unique dimensions and measures, such as: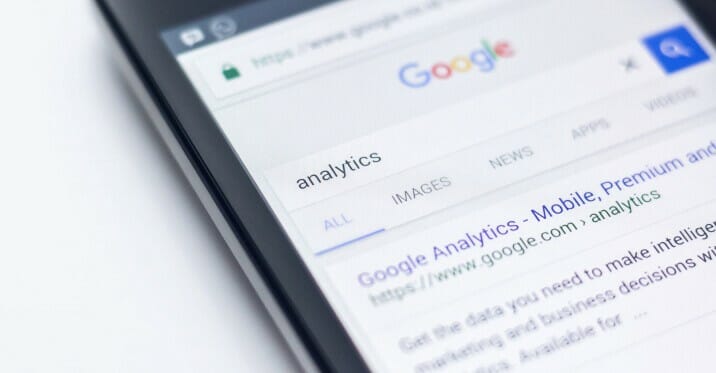 Reports + analytics explained
Serve the right ad to the right person at the right time.
Let's unlock the transformative power of programmatic
Transparency
Using unstructured data means having full visibility at the data element level. It's the polar opposite of the black box, that being the internal factors affecting consumer decisions. In this case, you know exactly who you're targeting, why you're targeting them, and how the campaign is performing every step of the way. You can also see when an action or behavior took place and whether the money you're spending is furthering your campaign to assure you are not wasting impressions.
Optimization
Unstructured data lets you optimize in real-time throughout the course of a campaign. This is why a platform that uses unstructured data can be constantly making adjustments so that it's only bidding on the most valuable impressions.
Recency
No more predicting intent based on months-old actions. Unstructured data lets you target a user based on an action they initiated seconds ago. Our platform retains the date & time stamp associated with every piece of data we gather, and can target with variable recency from instantly up to 30 days after the event.
Drive a Higher ROI
A higher ROI for your business is driven by delivering better performance across your campaign using unstructured data. can you see where every dollar is being spent and shift your budget based on what's working, you also have the ability to make real-time optimizations; this translates to significantly less wasted impressions and ensures that you get the maximum impact for your ad spend.
Let's unlock the transformative power of programmatic
Our proprietary DMP partner (Data Management Platform) is the only DMP built for managing both unstructured data and GPS data in the same audience profile. These capabilities are essential for executing multi-channel campaigns, providing online to-offline attribution and allowing deep insights into both online and offline behavior of targeted users.
Here are some advantages:
Types of data we have access to:
How that data can be used: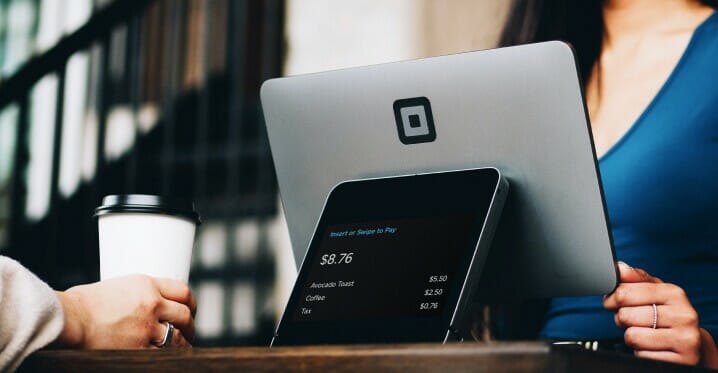 Tap into the customer searching process.
From location, contextual content, keywords searched and browsing behavior, recency means everything in marketing.
Boundaries are for livestock, fences are for customers
Breaking the Black Box
Traditional audience segments are like black boxes. People can be put into non-transparent audience segments based on an exception like buying a baby gift and are forever in the "New Moms" segment. Segmentation "stereotypes" people based on predicted intent. Second-generation programmatic marketing platforms can do a lot of awesome things with algorithms to optimize your campaign, but none of them can answer this one, very important question. What was the data that justified putting that user into the segment in the first place? Take advantage of a wide spectrum of data elements via multiple channels + device types.
It's like making a meal vs. ordering takeout:
With our programmatic platform, our clients don't select from a pre-packaged menu of audience segments. Like a master chef, individual data elements like location, contextual content, keywords searched, browsing behavior, and more are used to create an audience and then optimize your campaign with the same element-level control.

And because we create audiences in real-time, our audiences are dynamic. As you learn more about what works and what doesn't, your audience can evolve with your campaign, allowing you to optimize your campaign to maximize effectiveness and efficiency while gaining deep audience insights.

And because we use unstructured data, we retain the timestamp associated with every piece of data. That means The New Rules of Recency have just been invented.
Recency defined
If you ran a pizza delivery service, who would you pay more to advertise to: a person locked into a "Pizza Lovers" segment, or someone you know searched for pizza delivery in your ZIP code two seconds ago? In this case, the old saying "timing is everything" turns out to be true. Audience targeting value varies significantly based on when an action or behavior took place.
Variable recency
Second-generation demand-side platforms work around this issue by creating micro-segments based on time, but we live in a real-time world. By the time these micro-segments are made, users may have moved on from their intent. Using unstructured data, we retain the date and time stamp associated with every piece of data we can target, bid, optimize, and report on, allowing us to offer variable recency from instant recency up to 30 days.
Range of recency
Just know that not everyone needs to target someone who just took an action. Some marketers need to target people while they are researching a purchase. Others want to catch them at the point of purchase. And yet others might want to time a message for after a purchase as part of a loyalty strategy. Being able to leverage recency in programmatic marketing makes it possible to place the right ad in front of the right person at the right time. Isn't that what advertising is all about? That would be yes!
Don't Take Our Word For It.
Here's What Our Clients Are Saying
I enjoyed working with Don Schulz of The AdCoach. Don did a magnificent job of creating and managing our digital presence and made the process easy and enjoyable. I highly recommend any small business interested in improving their digital presence to consider The AdCoach.
I highly recommend Don Schulz and The AdCoach for ANY online marketing activity. Don is extremely knowledgeable about ALL aspects of online marketing. In addition, he is always learning, and keeps totally up-to-date on new developments and opportunities. What is particularly outstanding is the detailed personal attention he provides ALL the time. It is extraordinary and unusual. AND, Don really cares about his clients and what he is doing for them. He is not just carrying out activities. Finally, Don does things very promptly. There are not long lead times. For all these reasons, I think The AdCoach is the best choice for online marketing. Dorothy Muffett President Baywood Home Care
At the flip of a switch, TheAdCoach deployed a 100% market disrupting strategy that repositioned our practice ahead of the pack without incurring any additional ads budget. While our phones were ringing throughout the day again, we sat back and watched our local market competition flounder with the same old ad campaigns. With every additional dollar spent by our local competition, our retargeting and geofencing strategies ensured that our competitions money worked in our favor by placing our ads in front of even more potential clients. The results were so powerful, that our competitors existing client base even began to contact our practice to ask if we had absorbed their business. Quantifying the exact number of leads that solely converted from this strategy was difficult, but qualifying our total market disruption was nothing short of a remarkable story.
Working with Don and his team at The AdCoach have been easy and successful. We have seen our website traffic and our sales increase. Most importantly for me, our needs are always addressed in a swift manner.
We recognize Don's skills in digital marketing opportunities, television promotional strategies, general marketing knowledge and leveraging entrepreneurial relationships. It was these skills and the professional experiences which cultivated them and more, that drew our team to approach Don to partner in our business plans. Additionally, we know Don to be a genuine, caring individual. We found him to be team-oriented and a willing mentor. It is our collective opinion that Don would use these skills, experiences and more to further the goals and interests of any business.
Don is great to work with. He puts campaigns together for us quickly, effectively and thoroughly to help us meet our goals
We have been working with Don since 1989 and we could not be happier with our partnership with The AdCoach! They are responsive to our needs and fully understand our business as well as the challenges we face. He consistently brings new ideas as well as advertising tactics we can enable for our business. I would fully recommend The AdCoach for any business looking to keep competitive and up to date with the latest in advertising.
I have a small company that doesn't have a marketing department. The team at The AdCoach helped me reach new customers along with building the brand. They worked with me personally, met me where I was at and got me where I wanted to be.
Excellent people, customer service and results!
Discover How The AdCoach Can Use Innovative Digital Technology To Help You Achieve Your Marketing Goals